Pastors, Volunteer Ministry Leads, & Church Leadership Team
We are excited for the future, as Pastor Travis comes to us with 15 years of Pastoral Leadership experience. He recently completed his Doctor of Ministry and is zealous about being an ambassador of care and hope.
e-mail:
travis@oronaz.org
phone: 530.533.7464 x.203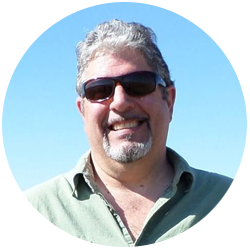 e-mail: jan@oronaz.org
phone: 530.533.7464 x.206
Meet our Volunteer Directors
Women's Volunteer Director
e-mail: vicki@oronaz.org
phone: 530.533.7464 x.215
Church Leadership Team (CLT)
Two Year Term ending in February 2020


My early childhood was in a loving but unchurched home. My parents were seeking more spirituality for their children, and we began attending OroNaz. When I was nine I responded to an altar call and accepted Christ a few months later.
I accepted Jesus at a very young age. As a teenager I realized what it truly meant to be a committed and devoted follower of Jesus. I have been at OroNaz since December 1995.
I accepted Christ on October 19th 1998 at Mount Herman family retreat near Santa Cruz. We started at the Naz in October 1999.
I was raised in a loving Christian home, where I early accepted Christ. I have served in both children's and women's ministries at Oronaz. I am honored to serve my church as a member of the CLT.
Church Leadership Team (CLT)
Two Year Term ending in February 2021


I met Jesus as a teenager at Mt Hope Bible Camp. Two years later I met my husband and began attending the Oroville Nazarene Church with him. We raised 4 children in this body.
I took Jesus as my Savior and Lord when I was 18 years old at Cal Poly, San Luis Obispo. I met my wife, Janet, at college and together we have gone through a long journey of raising three sons in this church.
I've grown up in this church and have lived in the Oroville area my whole life. I attended Point Loma where I earned my teaching credential. I now teach 8th Grade Math here in Palermo.
My wife, Gwen, and I, along with our four boys, have had the opportunity to fellowship and grow with you here at OroNaz for the last 10 years.
Contact the Church Leadership Team